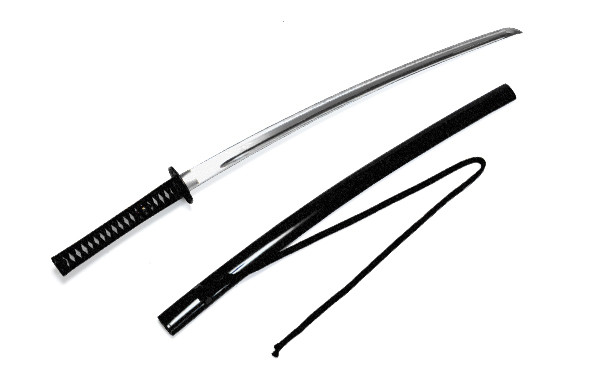 Armour, Live Blades, and Practice Swords
Tozando's Shogoin Store specialises in ancient samurai equipment, live blades and practice swords. Since opening in the Okazaki area of Kyoto in 2007, we have looked after the needs of budo practitioners domestically and internationally, as well as people who flock to Kyoto for sightseeing.In the Okazaki area, you will find such historic sites as Kyoto's Budo Centre, Heian Jingu Shrine, Nanzenji Temple, traditional gardens, the Lake Biwa Canal, zoo,art galleries, libraries, and all manner of cultural spots. Please be sure to drop in when you are in the area.

Store Guide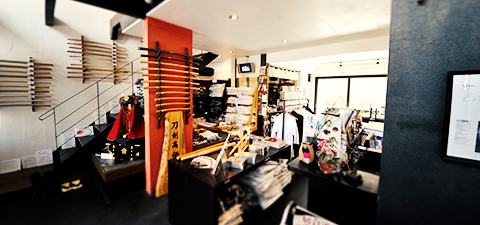 Beautiful Designer Shop
This classic machiya-styled building was erected over one-hundred years ago, and was redesigned to its current form by the famous designer-architect Geoffrey P. Moussas. It is a stylish shop that has been featured in many magazines and on television. Traditional samurai armour and swords are on display in the show window, and in the evening it is lit up making it look even more charming. There are customized items and attractive training equipment for all your needs in the shop.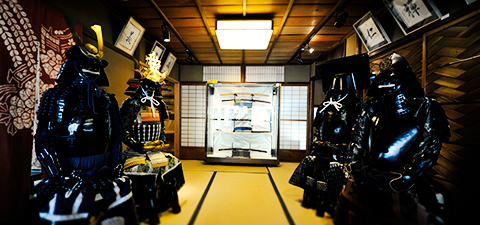 Armour and Sword Showroom
Up the stairwell to the left of the entrance you will see all sorts of interesting items adorning the wall up to the second floor. Looking past the quintessential machiya structure, you will notice awesome samurai armour guarding the space. It is a mysterious atmosphere upstairs, like a completely different world.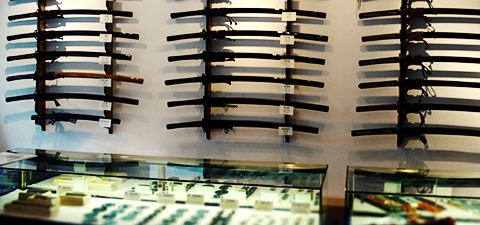 Iaito
From complete swords for novices through to exclusive iaito for the more discerning high ranked exponent of iaido, we have everything to suit the needs and budget. The blades are made to perfection by expert craftsmen, and quality is guaranteed for practitioners up to the highest leve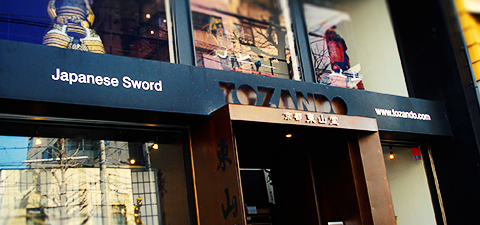 Come Visit our Shogoin Store
Our Shogoin Store sees a constant stream of people from all over Japan and the world who come to see our wide range of high quality goods. Visitors from overseas enjoy talking with our multilingual staff about Japanese culture, and we pride ourselves on our customer service. We will do our utmost to ensure you have a fantastic experience.

Movie

Photo
Shogoin store
24, Shogoin Entomi-choSakyo-ku, Kyoto City
606-8323 Japan

business hours
10:00-19:00
If you have any questions , please contact us by phone or e-mail

+81-75-762-1341

+81-75-762-1241

mail
You might get time by the inquiry . Please note.